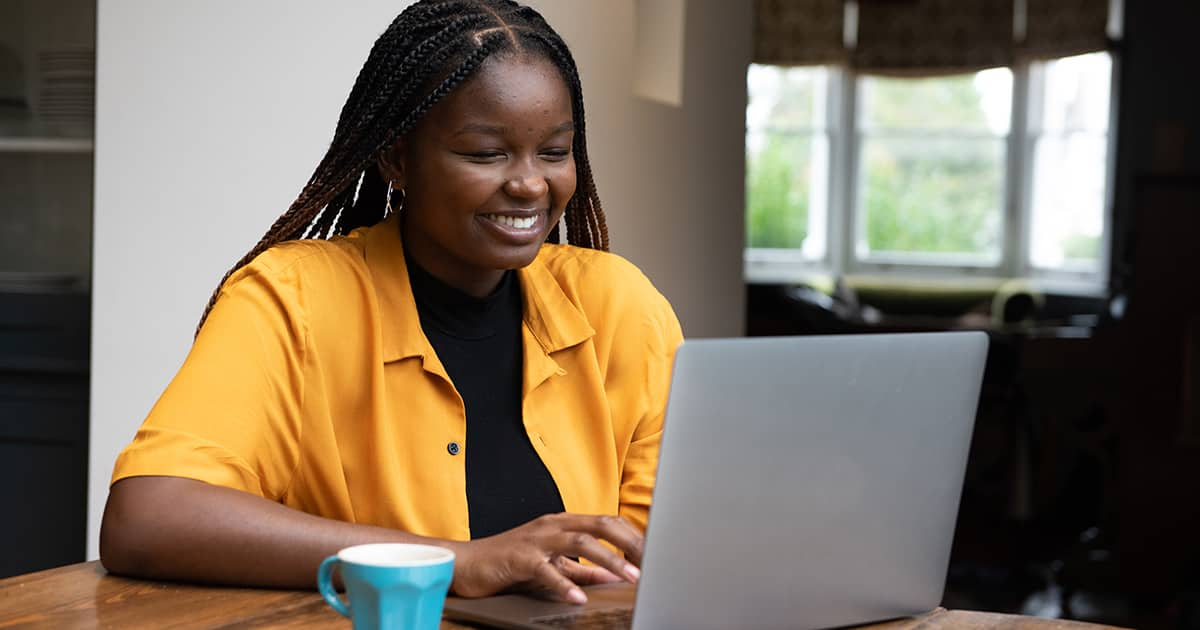 The Future of Education Reimagined
When a Southern New Hampshire University (SNHU) advisor settles into work each day, they are presented with a dashboard that helps them to prioritize the students who may need their support that day. Those dashboards, which are based on behavioral triggers, as well as the institution's historical data, help an advisor readily see those students who might benefit from their support.
Data that monitors student success over time, in conjunction with advanced technology to connect students with the resources they need, are critical to the longevity of an institution of higher education these days. But, it's important to note that the future of education is not just algorithms and advancing tech. Above all, the future needs to be human.
Last week, global learning innovation organization D2L hosted a webinar focused on just that: "The Future of Education: Reimagined." Several leaders in the tech ed space spoke about trends they're seeing and how institutions need to adapt following the global pandemic. Hosted by Dr. Jeff Borden, chief academic at D2L, SNHU Chief Operating Officer Amelia Manning was one of the guest speakers invited to the conversation.
Are Online Classes the Future of Education?
When the COVID-19 pandemic first struck, many colleges and universities needed to pivot to virtual environments in what Borden referred to as "emergency online learning." Some find that students do not want to return to 100% in-person learning. Data from a 2021 Digital Learning Pulse survey indicates that many will seek online or hybrid learning options. Inside Higher Ed reported that 73% of surveyed students would "somewhat" or "strongly" like taking some fully online courses going forward. Sixty-eight percent said they would like hybrid options.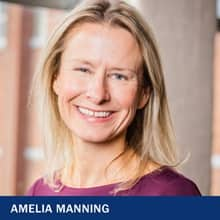 Online education is no longer just for the working adult; younger demographics are also embracing it. SNHU, which has offered online courses since 1995, is noticing a shift in the student body's age, Manning said, with an increase in younger people seeking to earn their college degrees online. "They're changing … the nature of the classroom because they are younger and have different expectations for what that learning experience should look like and should provide to them," Manning said.
Although these students are opting for online classes over a campus experience, they are still expecting support and engagement – and that's where the intersection between technology and success comes in.
How Will Technology Change Education in the Future?
If online classes are here to stay, colleges and universities must also leverage evolving technology to its fullest extent. Manning said this includes using data to inform how and when to offer students the support they need.
At SNHU, the student experience teams use behavioral and sentiment data to indicate when an advisor needs to work closely with a student who may soon struggle in their classes without extra support.
That behavioral data is "not just what's happening inside the classroom or not," Manning said. "It is whether or not the student is engaging outside the classroom. Are they involved in clubs and organizations? Are they a part of … our online community platform? Are they picking up the phone or responding to people who are reaching out to them to offer support or just check in?"
If data points to no, that indicates to advisors that they need to intervene before students start to struggle or temporarily withdraw from classes. Thanks to ever-evolving data and technology, it's also possible to look retroactively for early signs and patterns that someone could benefit from additional support sooner. "We've started to now unlock sentiment data so we can actually understand what might be happening prior to someone … dropping off that cliff that could have told us that there was an intervention needed," Manning said.
So, What Will Be the Future of Education?
While it's difficult to say exactly what education will look like come 2030 and beyond, one thing is for sure: Colleges and universities need to focus on flexibility and their relationships with their students if they want their technology and data to work to their full potential.
"It is really important for institutions of higher education to recognize that particularly for online learners, we have to provide the supports that they need when they need them," Manning said. For example, many SNHU online students complete their assignments at night, outside of traditional school hours. Offering 24/7 tutoring services to help them at a time that makes the most sense for them meets students when they are in most need of support.
In addition to academic support, colleges and universities can match their students to advisors who are there to support them throughout their educational journey. "It starts first with knowing their students," Manning said. "And so, the way that we think about the role of an advisor is that they approach the whole person."
She said it's not just the classes a student needs to complete their degree or their academic standing. While those aspects are undoubtedly important, an advisor needs the larger picture to know how they can best support their students.
Some questions they seek to answer include:
Why is the student here?
What is the student doing or not doing that is impacting their success?
What is their motivation for going back to school?
What are their strengths, assets and resources?
Advisors and other student experience staff members need to consider what support students have at school and home to help them overcome obstacles and find success in college. "Learning is hard," Manning said. "… What we have found over time is that the students that we serve sometimes lack the resources to be able to persist past those obstacles and that is where we can help," she said.
As a former academic advisor herself, Manning knows firsthand the relationships that can be forged with students and the pivotal role advisors can play in a student's journey. "We are in a position where sometimes the advisor will step into that space to be the cheerleader, to be the challenger for our students, to be the one who's reminding them of why they're here," she said.
Without that human connection and understanding, the data would be irrelevant.
A degree can change your life. Find the SNHU online program that can best help you meet your goals.
Rebecca LeBoeuf '18 is a writer at Southern New Hampshire University. Connect with her on LinkedIn.